5 Top Tips for a Perfect Property Viewing
Selling a residential property can be stressful.
And whether you're a developer or homeowner, you'll seek smooth sailing.
But there's one important sales scenario to conquer way before you untangle contractual red tape — the home viewing.
First impressions last for busy viewers, so here are five top tips to give your property the edge over its rivals.
External excellence
Potential buyers' first in-person view of your house will be external — probably on foot as they attend a viewing or from a vehicle as they randomly spot the 'for sale' sign.
So mowing your lawn is a must —no-one wants to wade through weeds as they step towards their dream home.
And garden ornaments pose another potential problem. Taste is subjective, but a gaggle of garden gnomes might make some buyers grimace — even once you explain your little friends are moving with you.
Bathroom brilliance
It's common sense that a bathroom that's less than fantastically fresh can jeopardise the most promising home viewing.
So even if you pride yourself on pristine bathroom etiquette, review the best cleaning products from experts like the Good Housekeeping Institute.
Their seal of approval will let you impress viewers with the highest standards for sparkling taps and toilets.
Kitchen kudos
The kitchen is the heart of many modern homes and even replaces the living room as a social spot for some.
A clean kitchen is just as important as a clean bathroom so be sure that it's ship-shape prior to any viewing.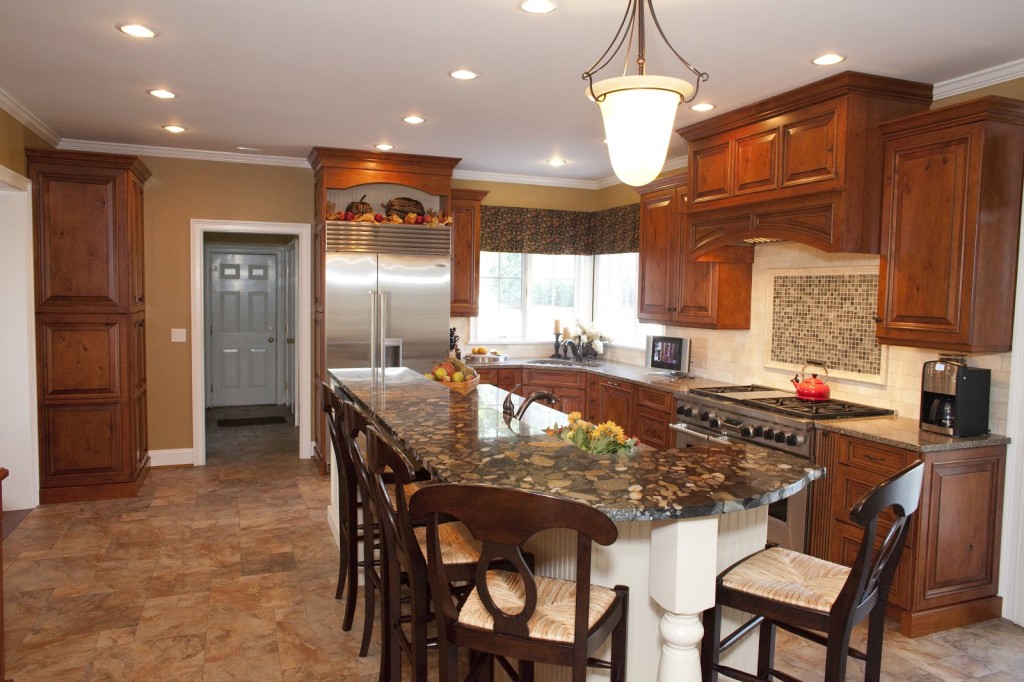 And if you or your tenants are still staying in the property avoid cooking particularly pungent meals prior to viewings. But if you're a talented baker a freshly baked loaf cooling on the counter might just seal the deal.
Living room
The living room is still the prime spot for socialising at weekends or relaxing after work.  And that's just what buyers will picture themselves doing as they step into this space.
So make sure it looks decluttered and airy — rearrange furniture if you want to create a calming sense of serenity.
And you needn't redecorate completely to create a cosy vibe — invest in some hygge candles from a firm like Nest to make the room glow gracefully.
Warm welcome
The front door of your home is the threshold to a new life for potential buyers.
So make sure the door looks neat and the handle is polished perfectly.
And dirt and detritus dragged from outdoors creates a woeful welcome — invest in a stylish mat from a firm like The Mat Factory to keep the front step and vestibule spotless.
These five tips for a successful home viewing aren't rocket science — but they'll boost bids from budding buyers brilliantly.