How to Sell Your Home During the Holidays
Home buyers don't feel as motivated to go house viewing in cold, wet weather. Plus, the early nightfall makes buyers want to wait until the weekend to view houses.
When the weekend rolls around, home buyers get sidetracked with other holiday activities.
If you're selling your home or investment property during the holidays, you can tempt buyers to get out of their warm cars and take a look at your home with home staging methods. Here are a few home staging strategies to help you sell your home during the holidays:
Home Staging the Exterior
Door wreaths welcome all to your home and set the stage for celebrating. Make a simple wreath to hang on your front door with holiday colours that blend in with and dress up your home's exterior colours. Use tree branches from your garden; attach a few pine cones, nuts, and ribbons.
Group vines and mums or poinsettias for display impact near the front entrance. Adjust the vines to add height and movement. Add coloured ribbons and leaves or evergreen branches.
Holiday Décor and Your Target Buyers
Do your neighbours decorate their home exteriors with Christmas decorations?  If your neighbourhood supports Christmas themes, then your prospective buyers will appreciate your Christmas décor.
However, if your neighbourhood doesn't decorate for Christmas, then your buyers may feel more comfortable without Christmas decorations.
If you feel that you want to celebrate Christmas your way, go for it. Just understand that your home sale may take a little longer.
Home Staging with Christmas Decorations
Use less of your ornament collection this year. Don't over-crowd your rooms.  You want your buyers to see your home's features. Rooms filled to the brim with decorations stop the buyer's eyes from visualizing their own furnishings in your home. Plus, crowded spaces feel smaller.
Examine your room colours and compare to your Christmas decorations. Do the reds clash? You may want to store ornaments with colours that don't add to the setting.
Home Staging for the Senses during the Holidays
Appeal to your buyer's senses to make them feel at home.
1. Sight:  Use amber-coloured lights that give a rich warm golden glow to your rooms. Switch your regular white light bulbs in a few table lamps with amber bulbs to make your home feel toasty-warm and inviting.
2. Sound:  Play gentle well-known music without words. This makes buyers feel like singing along and picks up their step. Music helps buyers feel joyful in your home.
3.  Smell:  Use natural essential oils in a diffuser. Many people suffer from allergic reactions to artificial sprays. Simmer cider with orange slices, cinnamon and cloves.
4.  Touch:  Add silky and velvet fabrics to table tops that tempt the buyer to feel the softness. The brain interprets the sense of touch just by seeing softness. Also, use thick, fluffy hand towels in the bathroom and kitchen to soften the cold, hard surfaces of room typically filled with tile, granite, and porcelain.
5. Taste:  Yes! The sense of smell contributes to the sense of taste.  Make sure you're cooking something heavenly. Treat your prospective buyers like a guest. Invite them to share a warm drink and a sweet snack.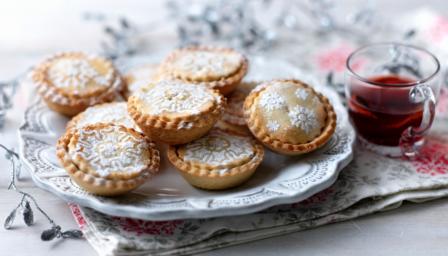 The more time your buyers spend in your home, the more they have invested in it. Houses do sell all year long. If you're selling your home during the frantic holiday season, taking a few extra home staging steps can make a big difference in your sale.