How to Add a Splash of Colour to Your Home This Spring
Is your home feeling a little bland? Does it need just a dash of new colour to bring back the life and fun it once enjoyed? There are numerous ways to add colour to your home and they don't necessarily involve huge DIY jobs, stripping wallpaper or pulling up the floor. Here are a few to try out this spring:
Choose a theme for each room
Do you want to go pastel in the living room, bright in the kitchen and practically neon in the hallway? It's best to choose a theme when it comes to colour for each room (or the whole house) or you could just end up with a mess of prints and hues all fighting for a place in your living space.
Paint door frames in neon colours
It's as simple as grabbing some eye burningly bright paint and slapping it around the doorway of a particularly bare looking room. It will get guests talking and definitely add a splash of colour.
Swap out your textiles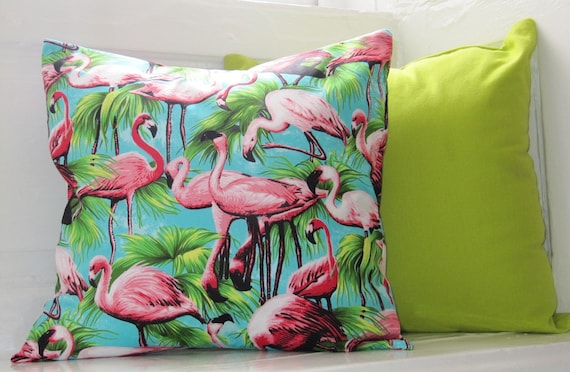 Cushions and curtains can look tired quickly, so throw out those old ones and replace them with some brightly coloured, patterned varieties. Flamingo print cushion covers will jazz up the bed spread in the guest room and some floral curtains hung in the living room will definitely spruce the space up.
Paint your furniture
A chair painted in a vibrant colour or the table legs on your coffee table are really simple ways of adding a splash of colour that don't require much of your time or money.
Put your prettiest books and magazines on display
Choose your favourite books and magazines in the brightest colours to feature on shelves and your coffee table – pulling them out of the dark recesses of your book shelf will instantly brighten up your space.
Switch the lightbulbs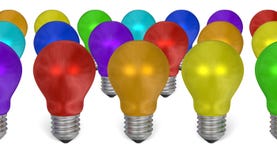 Coloured lightbulbs can add a new hue to a room when switched on; go for a lilac or a light pink to cast a pretty glow in the living room while watching TV in the evening.
Colour coordinate things
DVDs and books on shelves can easily be colour coordinated to create a rainbow effect and act as an eye catching feature in the room – just be sure to put things back from where you found them each time!
Brighten up the inside of furniture
The inside of bookcases offer plenty of scope for adding a dash of colour, either with a lick of bright paint or pasting some bold wallpaper on the inside. It's a subtle way of adding some more colour and reasonably easy to do in one weekend after the big spring clean.
Get creative with washi-tape
This tip is particularly good if you live in rented accommodation. Brightly coloured washi-tape can be used to hang up photos instead of hammering in the walls with frames, as well as dressing up shelf edges, along skirting boards and even used to create big, bright murals on the walls. Here are some more washi-tape ideas to incorporate in your home.
Use Pinterest or those home and living magazine subscriptions to draw some inspiration before you get the paint brush out and add a splash of colour to your home this spring!