How to Ensure You Get a Correct Evaluation Before Selling
Prior to selling a property, you first need to get it valued. This is typically left to the estate agent you choose to go with. However, not all estate agents can be trusted and there are numerous factors which affect the evaluation that you should be aware of. For a super fast valuation visit PropertyCashBuyers.com.
Here you'll discover some of the most useful tips to ensure you get a correct evaluation before selling.
Always get a valuation from a Chartered Surveyor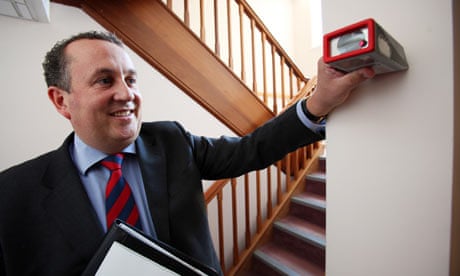 Most estate agents, particularly high-street agencies, provide an opinion based valuation only. What does this mean? Well, they basically guess how much your house is worth. Of course, most will take various factors into account including the average value of properties in your area, but the evaluation they present relies on a lot of guesswork. The only people who can give you a true idea of what your property is worth are chartered surveyors.
Hiring your own chartered surveyor to come and look at the property is the best option. That way, you'll know for sure what your property is worth and easily spot if an estate agent is lying to you.
Choose a reliable, respected agency
When you're ready to get your home listed, it's really important to ensure you're choosing a reliable and well respected estate agent. There are hundreds to choose from and it may come as a surprise to learn that you can't always trust high street agencies.
Thanks to the internet, it's become extremely easy to ensure you're dealing with a reliable agency. There are even fantastic online estate agents who offer free appraisals such as Hatched. So, compare your options and choose an agency which has received glowing customer reviews.
Check out the competition
Doing a little research and looking at similar properties available in your area will also give you a good idea of what to expect. Buyers can easily spot a property which has been overpriced, so you need to know how much similar homes are selling for.
Consider the factors which may increase the value of similar properties such as any additional features they may have. Houses with a garage for example tend to value more than those with on-road parking. Being aware of all of the factors which influence price will give you a realistic idea of what to expect.
Overall, it really pays off to do your research before getting your property evaluated. If you unknowingly go with an incorrect valuation, you could end up losing out on potentially thousands of pounds worth of profit.