Keeping your home safe when holidaying in Europe
The summer holiday season is underway and we are all either planning or waiting for our annual summer holiday. Europe remains the most popular destination for many Brits and Europeans looking to travel away from their home country. Whether it's Spain, Portugal or Greece, we are all accustomed to a bit of European sun.
Amongst the long list of preparation we go through before we go away, including updating passports, packing, and getting holiday insurance, home security can often slip to the back of our minds. When we are rushing around between work and home life, we often struggle to find the time to thoroughly go through our home security checks.
This blog will guide you and remind you of the security measures you should be taking before you jet off around Europe. That way you can get them ticked off your checklist before you fully unwind and enjoy your break!
Have you padlocked your garage and/or shed?
We can often neglect outdoor home security, forgetting about locking the garage or shed. These can both contain lots of valuables, including expensive garden tools, or vehicles and bikes. It's really important that we don't forget to lock these and I would also recommend padlocking them too. This will add security and give you more piece of mind while relaxing on holiday.
Have you secured and locked all windows?
Back to indoors and our windows. A quarter of burglaries occur from windows being left open, something we all know is incredibly easy to do. Read this blog, make a list, and be sure to add windows on your checklist. For a further security measure, I would recommend a high quality window lock. These are super quick and easy to install and really do provide that added layer of security.
Is your alarm working, and are the batteries full?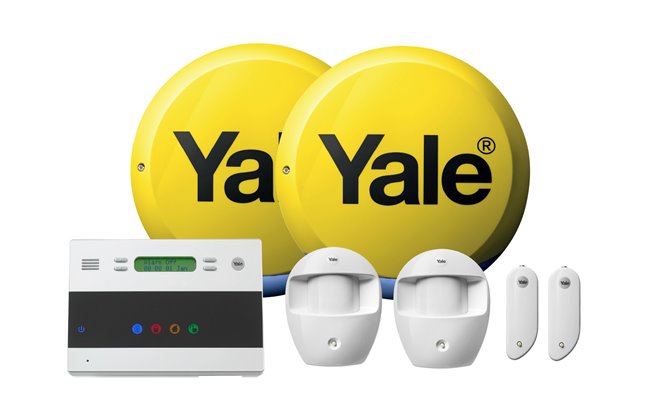 Its's all well and good thinking oh, yes I have an alarm, but people often forget to check  whether or not the batteries are working, or think about how old the equipment is. Updating batteries or your whole system isn't a bad idea at all. If you don't have a home alarm system altogether then I would suggest installing one before you jet off. The Yale alarm below is ideal, and the bright yellow Yale box is vibrant and noticeable to on-lookers who may pass by and put off opportunist burglars.
Why not install a Smartphone Alarm Kit
To go that extra mile, on top of ensuring your alarm is up to date and working, installing a smartphone alarm kit can allow you to track from your phone. So while I completely agree that none of us will be constantly checking our phone abroad for updates, it's just a good precaution to take, so that if anything were to occur, you would be notified immediately.
Whether you're off to Spain, Greece, the Canaries or anywhere in Europe, home security should always be at the forefront of your mind before you go away. It's also always worth leaving a spare key for a neighbour or family member, just so they can pop by every now and then to check things.
For a range of home security products from digilocks to safes, head over to Lockshop Direct and get your house covered, and then get off and enjoy the break!