Mallorca, often referred to as the crown jewel among Spain's Balearic Islands, exudes an irresistible allure that beckons luxury real estate connoisseurs worldwide. With its breathtaking landscapes, rich historical charm, and abundant high-end properties, Mallorca has firmly established itself as a premier destination for discerning buyers and investors seeking Mediterranean opulence. In this article, we embark on a journey into the captivating realm of luxury real estate in Mallorca, unveiling its diverse regions, property types, and the opulent lifestyle it promises.
Unveiling Mallorca's Charms
The Enchanted Island
Mallorca, the largest gem in the Balearic Islands' crown, boasts a diverse landscape that ranges from stunning beaches and secluded coves to awe-inspiring limestone mountains. Its natural beauty is complemented by historic towns and villages, which house a vast inventory of high-quality real estate tailored to the luxury market.
Embracing the Mediterranean Lifestyle
Mallorca has magnetized global real estate investors, particularly those enamoured with the relaxed Mediterranean way of life. Here, you can savour the finest aspects of Mediterranean living, from world-class cuisine to pristine golf courses, all while being enveloped in the island's abundant natural splendour.
Navigating Mallorca's Real Estate Landscape
Mallorca presents an array of real estate hotspots where properties are in high demand. The island's property market maintains consistent robustness, catering to investors with diverse preferences. Whether your heart desires an expansive country villa or a modern urban apartment with sweeping sea vistas, Mallorca delivers.
The Charisma of the Capital
Palma de Mallorca, the island's vibrant capital, is a bustling cosmopolitan hub offering luxury apartments and stylish villas. Notable districts include the secluded Calatrava, the bohemian Santa Catalina, and the historic Old Town. Palma de Mallorca serves as the island's beating heart, providing access to top-tier dining, golf courses, and an international airport.
Coastal Elegance
For those whose dreams include beachfront living, the coastal town of Santa Ponsa beckons. It offers a picturesque promenade and a range of real estate options, from apartments to spacious family villas. Meanwhile, Formentor, renowned for its exquisite beach, stands as another coastal gem worthy of exploration.
Embracing Tranquil Tradition
Should you seek a more tranquil and traditional experience, Artá, nestled in the northwest of Mallorca, offers seclusion amidst its mountainous embrace. The area radiates unparalleled beauty and an unwavering sense of serenity.
Port Andratx's Luxury Enclave
Port Andratx, nestled in the mountains, enjoys renown for its beauty and allure to luxury seekers. This harbor town boasts properties designed by some of the world's most acclaimed architects, rendering it a highly sought-after location for high-end buyers.
Artà The Place For Luxury Real Estate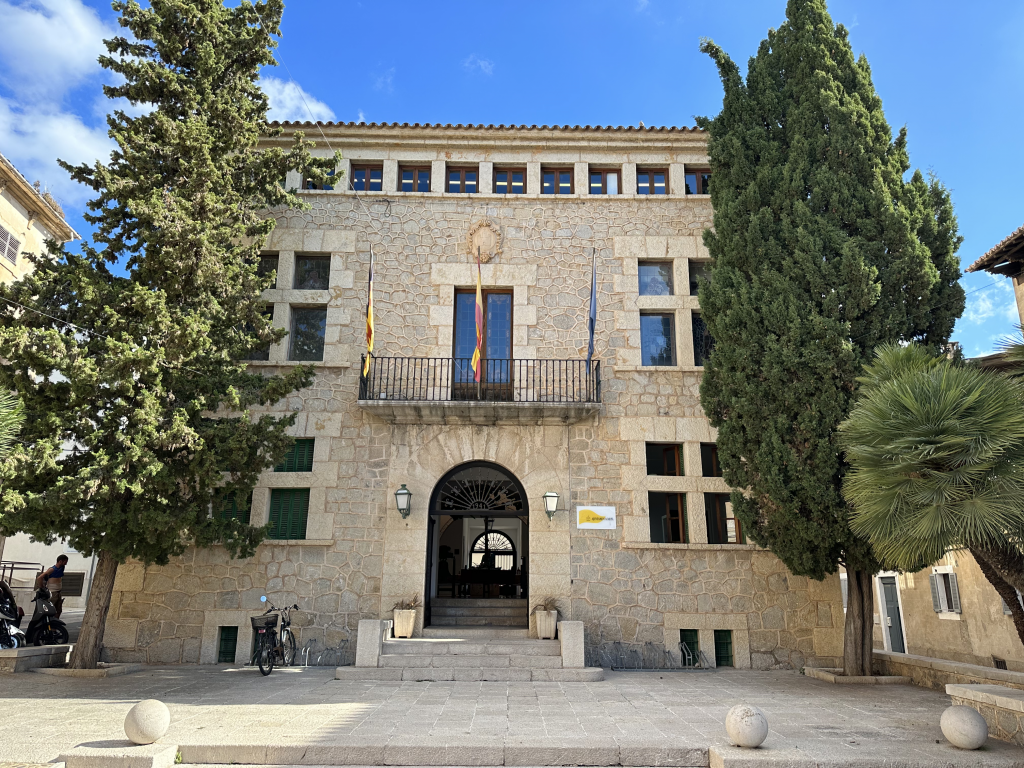 Arta is a charming town located on the northeastern coast of Mallorca, known for its natural beauty, historic architecture, and relaxed Mediterranean lifestyle. The real estate market in Arta is influenced by various factors, including the town's location, amenities, and the overall demand for properties in Mallorca.
Here are some key points to consider:
Property Types: In Arta, you can find a variety of property types, including traditional Spanish villas, townhouses, apartments, and rural fincas (farmhouses). The availability of these properties can vary depending on the area within Arta.
Prices: Property prices in Arta can vary significantly based on the type of property, location, and condition. Coastal properties and those with sea views tend to be more expensive. As of 2021, the average price per square meter for properties in Mallorca ranged from €3,000 to €5,000 or more.
Local Market Trends: Mallorca, including Arta, has seen a steady demand from both international and Spanish buyers. The real estate market in Mallorca was relatively resilient, and prices remained stable or increased in many areas in the years leading up to 2021.
Regulations: It's important to be aware of local regulations, taxes, and fees associated with buying and owning property in Mallorca. Consulting with a local real estate expert or lawyer is recommended to navigate these aspects.
Real Estate Agents: If you're interested in the Arta real estate market, consider working with local real estate agents who have a good understanding of the area. They can help you find suitable properties, negotiate deals, and provide valuable insights.
Financing: If you require financing for your property purchase, it's advisable to explore mortgage options available in Spain. Keep in mind that mortgage terms and conditions may vary.
Tourism Impact: Arta's real estate market may also be influenced by tourism trends since Mallorca is a popular tourist destination. The proximity to beautiful beaches and attractions can affect property values and rental potential.
To get the most current and accurate information on the Arta real estate market, I recommend contacting local real estate agencies, consulting with property experts in the area, and researching recent market reports. Additionally, consider visiting the area in person to get a feel for the local market and the properties available.
Your Portal to Mallorca's Luxury Real Estate
Exploring Mallorca's real estate offerings on platforms like JamesEdition opens a gateway to prestigious and exclusive properties, ensuring a wide range of choices that align with your desires.
Frequently Asked Questions (FAQ) – Luxury Real Estate in Mallorca
What is the average cost range for luxury homes in Mallorca, Spain?
Luxury homes in Mallorca offer various options to cater to various preferences and budgets. On average, luxury properties are priced at approximately USD 1,590,998. However, these properties vary significantly in price, ranging from as low as USD 490,316 to as high as USD 6,963,967,361, ensuring that there's something for every discerning buyer.
How many luxury homes are currently available for sale in Mallorca?
Presently, an impressive 11,153 luxury homes are available for sale in Mallorca, Balearic Islands, Spain. This extensive inventory ensures prospective buyers have a diverse selection, allowing them to find their dream home that perfectly aligns with their preferences and desires.
What are the most sought-after property types in Mallorca?
In Mallorca's luxury real estate market, several property types are highly sought after, catering to various lifestyle preferences:
Villa: With 3,335 listings, villas represent a significant portion of Mallorca's luxury real estate market. These properties often offer spacious layouts, beautiful landscapes, and high privacy.
House: Houses, with 2,723 listings, are also highly coveted. They come in various styles and sizes, ensuring buyers can find a house that suits their needs and desires.
Apartment: Apartments are popular among those seeking a more urban lifestyle, often featuring modern amenities and stunning views.
What are some common amenities available in luxury homes in Mallorca?
Luxury homes in Mallorca are designed to provide residents with comfort and convenience. Some common amenities you can expect to find in these properties include:
Terrace: Many luxury homes feature spacious terraces that offer breathtaking views of the surrounding landscapes, making them ideal for relaxation and outdoor entertainment.
Pool: A private pool is a coveted feature, allowing residents to enjoy leisurely swims in the privacy of their own homes.
Garden: Beautifully landscaped gardens enhance the aesthetic appeal of luxury properties while providing tranquil outdoor spaces.
Air Conditioning: Mallorca's warm Mediterranean climate makes air conditioning a must-have feature for year-round comfort.
Smart Home Technology: Some luxury properties have cutting-edge smart home systems, providing convenience and security.
What are some popular locations for luxury real estate in Mallorca?
Mallorca offers a diverse range of locations that cater to different preferences. Some popular areas worth exploring include:
Palma: The capital city of Mallorca, Palma offers urban living with a vibrant atmosphere and access to top-notch amenities.
Santa Ponsa: This coastal town is known for its picturesque promenade and various real estate options, from apartments to spacious family villas.
Calvià: Known for its stunning coastal landscapes, Calvià is a favorite among those seeking a beachfront lifestyle.
Port d'Andratx: Renowned for its beauty and luxury appeal, this harbour town boasts properties designed by prestigious architects.
Llucmajor: Offering a mix of tradition and modernity, Llucmajor is an attractive option for those seeking a balanced lifestyle.
Pollensa: This culture-rich town northwest of Mallorca is known for its traditional fincas and a slower, more relaxed pace of life.
How can I stay updated on new luxury property listings in Mallorca?
To stay informed about the latest luxury property listings in Mallorca that match your criteria, consider saving your search on our platform. By doing so, you will receive email alerts whenever new listings that align with your preferences become available.
In Conclusion
Mallorca stands as a beacon of luxury real estate in Europe, offering a lifestyle that seamlessly combines natural beauty, historical charm, and modern amenities. Whether you seek a tranquil retreat or a vibrant urban experience, Mallorca delivers. Embrace the Mediterranean dream by investing in Mallorca's high-end real estate.