Spain's burgeoning luxury real estate sector has positioned the country as a pivotal destination for high-end European property, with Malaga emerging as a hub for luxury homes in Spain. As per the latest industry analysis by the Hiscox group, renowned for insuring affluent clientele, Malaga boasts a staggering 34% share of Spain's premium housing market. This surge is epitomized by the opulent enclave of Los Monteros in Marbella, which now stands as the most coveted locale for luxury homes in Europe, with property values skyrocketing to as much as 17 million euros.
The coastal province is home to approximately 2,500 residences listed above three million euros, a significant portion of the overall Spanish market for upscale dwellings. These prestigious properties are predominantly situated within the 'golden triangle'—an area demarcated by the towns of Benahavís, Estepona, and Marbella. In this exclusive zone, Los Monteros leads in market value, commanding prices up to 6,842 euros per square meter.
Lomas de Marbella-Puente Romano trails closely as the second-priciest district in Malaga, with luxury homes reaching maximum figures of 35 million euros. The allure of these locations is not confined to domestic boundaries but extends to an overseas property market that finds a blend of cultural opulence and sun-drenched splendor irresistible.
The Hiscox report sheds light on other eminent sectors such as La Zagaleta, which is lauded as "the most exclusive in Europe". It's a sanctuary for the ultra-wealthy, offering an array of amenities from a heliport to a full-service equestrian centre. The homes here, coveted by international buyers from regions as diverse as Scandinavia and the Middle East, range from three to 30 million euros.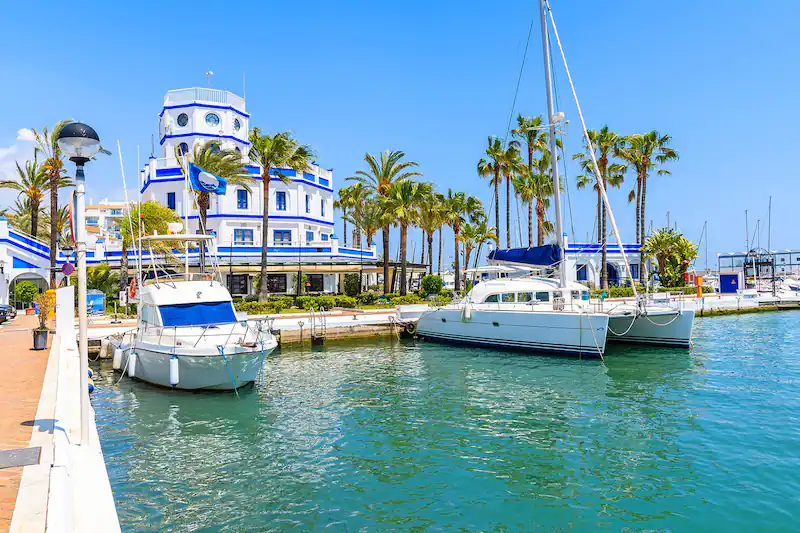 Luxury homes in the Balearic Islands account for 33% of Spain's upscale residences, followed by Madrid and Barcelona, which hold 10% and 6% respectively. Not to be overshadowed, the distinguished area of Finca Cortesin in Casares, celebrated for its top-tier golf resort and sumptuous private villas, is also mentioned for its distinction in the European property market.
Marbella and Benahavís remain the prime picks for those seeking luxury real estate in the province of Malaga. Their connectivity with the rest of Europe, courtesy of extensive flight links, makes them particularly attractive to the European market, which supplies a significant contingent of foreign buyers of luxury homes in Spain.
Reflecting a global trend, a shift from second to primary residences has been noted among the affluent, particularly post-pandemic, with many opting to relocate to Marbella and enjoy the locale's lifestyle year-round. This transition is a testament to the adaptability of the high-net-worth individuals who frequent the luxury housing market in Spain, a sector now identified as the world's fourth most attractive for UHNWI investments.
Hiscox anticipates that the desirability of luxury homes in Spain will endure, unperturbed by economic fluctuations and the predicted recession. These residences are increasingly viewed as secure investments, holding their value against the backdrop of global economic uncertainty. The high purchasing power of prospective buyers, coupled with the generational shift toward millennials and Gen Z—who are projected to dominate the luxury market by 2025—signals a sustained interest and growth in the Spanish luxury property sector, further cementing Spain's status as a pivotal market for luxury homes in Europe.