Why settle for 'average' when 'above average' requires less effort?
It's a funny word, 'average'. We use it as part of our decision-making processes, like when we look at 'average' temperatures to decide where and when to go on holiday.
But in many other contexts it can be quite a damning word – 'an average student', 'a pretty average performance by United'; it implies mediocrity.
So is there any such thing as an 'average' buy-to-let investment?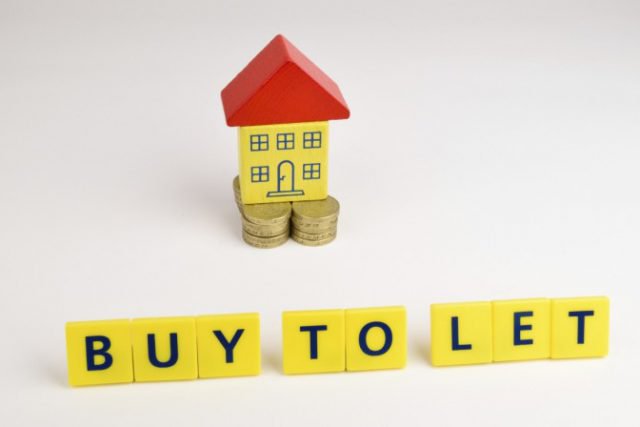 Not in our first sense – because every property is different, every landlord is different, every location is different and every tenant is different.
But in our second sense there certainly is.
Because by definition you're looking for an average house in an average street – and after a lot of hard work, if you're lucky, you'll get a pretty average yield too.
You'll be looking for an average house because, in the residential property market, an above-average house will command a higher price and therefore won't be economically viable as a buy-to-let investment.
By the same token, unless you're a recently retired builder looking for a project, you aren't going to want a below average property either. Getting it up to scratch will at the very least take up a lot of your time, and in all probability a lot of your cash.
You'll be looking at an average street; the prime locations in town will command premium prices because they're nicer places to live. The rougher end will of course be correspondingly cheaper but as a consequence it will be much less desirable to prospective tenants of the standard you'll be looking for. Insurance premiums will almost certainly be higher because of the risk of vandalism or neglect, and rent defaulters and void periods will be more likely.
Not on your doorstep?
Unfortunately, the right sort of average house on an average street may not be available near where you live; it could be that you have to cast your net a lot wider, which of course means you won't be able to use your local knowledge. You'll need to spend a lot of time researching areas and looking for properties; then you'll have to be out on the road inspecting candidate properties.
There'll be a lot of squinting at websites and, more likely than not, a fair few wasted journeys but if you're determined, you'll find what you're after within your budget (including the Stamp Duty surcharge) – eventually.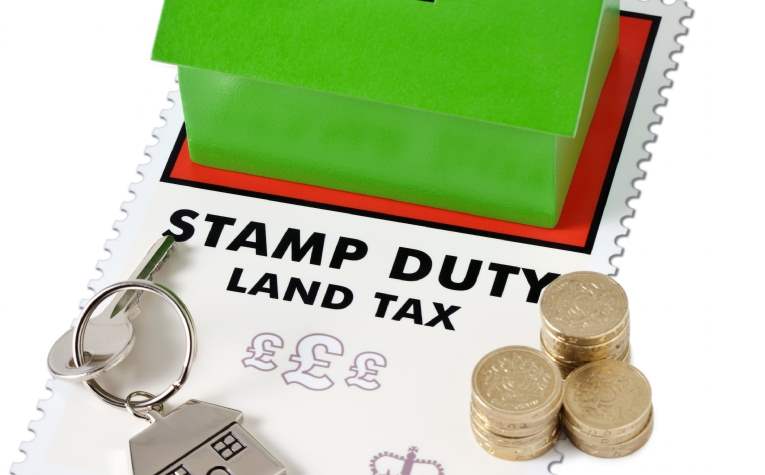 Fingers crossed
Then, of course, you have to make an offer. While this is being considered, you'll need to find yourself a solicitor and arrange for a survey. If it's all looking good you should be shopping around for a mortgage; hopefully everything comes together at roughly the same time and you can proceed to finalising the offer and the mortgage. Then comes the exchange of contracts, finally followed by completion.
It can be a lengthy and stressful process, with potential pitfalls at every stage; that's why it's hard to say how long the average house purchase process takes. But it has to be done, so you just grin and bear it.
Nearly there…
So at last, the house is yours. Hopefully your local authority is supportive of secondary HMO ownership and doesn't invoke Article 4 to make you apply for planning permission – which it may not even grant.
If you've bought wisely perhaps you won't have to spend too much time and money on conversion and refurbishment; you will, however, have to ensure that all furniture, fixtures and fittings comply with current legislation. You'll need gas and electricity inspections and certification, plus you'll need to adhere to strict fire regulations.
When the property is ready for viewing, you'll need to advertise it and be available, often at evenings and weekends, to show prospective tenants around. You'll need to check their references, their creditworthiness and draw up tenancy agreements.
Once they've moved in, though, the hard work's been done and you can just settle back and enjoy the fruits of landlordship.
Or rather you can't
Unless you retain and pay a property management company to do it for you, you'll be responsible for running and maintaining the property, collecting rent and being on call 24/7 to deal with any issues your tenants may have. If you live literally around the corner this might prove merely to be inconvenient; a bit further away and it's a major headache.
And even after all this graft there's nothing reliable about your investment. Void periods will cost you money and nobody can predict when high winds are going to damage the roof – there are potential unforeseen outgoings everywhere.
Ah, but the income! Surely it will all be worthwhile when you tot up your yield, because you'll have done your sums very carefully before you even started. In a good year, at the top of the market, you might be looking at 5-6%.
Gross.
That's all.
So is it really worth it?
A recent RICS survey has revealed that UK buy-to-let portfolios are expected to be scaled back over the next few years.
There is an undercurrent of increasing disillusionment from a growing number of traditional buy-to-let landlords who are searching for a stress-free alternative to the thankless and poorly rewarded sector that is residential rental.
The answer? Say goodbye to average, say hello to effortless
Slowly but surely more and more people are beginning to see the decidedly above-average benefits of owning a specialist commercial property. Purpose built student accommodation is the UK's highest yielding property asset, and serviced apartments is the fastest growing UK hospitality sector.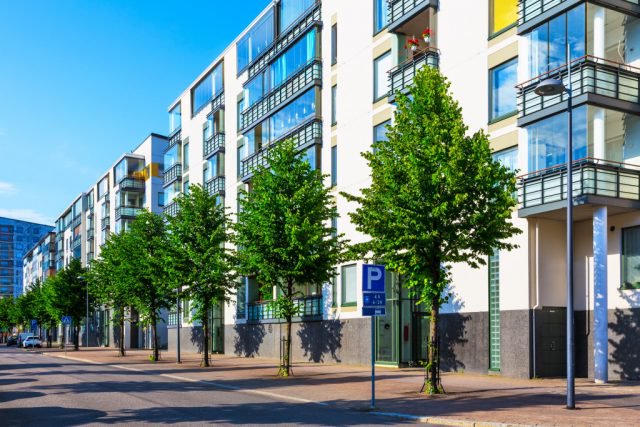 The first thing that catches their eye is an above-average annual yield of 8-10% NET.
The next thing they like is when this high yield is fixed for 10 years.
They love the fact that, as commercial property, there is no Stamp Duty to pay on any purchase below £150,000.
They find it very appealing when the purchase price includes 24/7 professional onsite management to take care of all letting and maintenance; buy-to-let landlords rather like the idea of never worrying about a dodgy ballcock again, or having to bother about rent collection.
And when there are no running or repair costs, no ground rent, nothing else at all – so much the better.
And if they also get full 250-year leasehold ownership, that's great too.
This represents the kind of above-average certainty and reliability that can only be dreamed of in the residential sector –
income which is predetermined so you can budget accurately each year
income which is contracted regardless of property performance
income which represents the best yields in UK property
income which is fixed for 10 years
Surely there has to be a catch?
Not really.
One thing that does sometimes disappoint prospective buyers is that these properties cannot be mortgaged; legally this is because of the units' small size and lack of private social spaces – but it's also down to the fact that mortgage lenders simply want more control.
Otherwise, with the cash from the sale of your buy-to-let property, the best strategy is to concentrate on areas where serious undersupply meets high demand to generate the highest NET yields.
Particularly with PBSA, you need handpicked prime regional locations where you know we will find sustained demand while avoiding premium land prices.
Because most serious developments consist of 100+ units, the expenses of land purchase and construction should be spread quite thinly between multiple owners. This economy of scale should carry through into 24/7 onsite management, driving down costs and keeping them down.
High NET yields and long fixed income terms can only be achieved by following a radical business model of making a profit from consistent long-term rental growth, rather than from an artificially inflated initial sale price.
This is the model followed by Emerging Property's developer partner, who retains the freehold to the properties and whose interests are thus aligned with the buyers'.
And because this developer partner has been around the student property sector since its infancy, the highest standards are assured. Winners of an NHBC build quality award, they are the only student developers accredited by that organisation. They even provide an independent 10-year warranty on all their new builds.
No legwork required
Finding our locations requires enormous amounts of research and due diligence which we then convert into detailed Investor Reports. These are available as downloads online, so rather than traipse around for ages in search of a suitable property, potential investors can just sit down with a cup of tea and browse at their leisure.
We also have legal and accountancy partners who can help buyers for a fixed, pre-agreed fee.
We know from experience that our property sectors are detached from the wider national and international economies, with demand unaffected by external influences.
And the winner is…
So the choice would appear to be either to work your socks off for pretty average rewards, or get on with things that you really haven't had time to do before, while above-average yields roll automatically into your bank account every quarter without you having to lift a finger.
Decisions, decisions…